As I
wrote in my previous blog
, Education hasn't necessarily been one of the top issues in the 2016 U.S. Election Campaign. That's not to say that the candidates haven't covered the issues, it may be about the fact that the campaign simply went off the rails, with WikiLeaks, sexual assault accusations, tax returns and ISIS have gobbled up the lion's share of the attention at both conventions and in the debates.
Here's a rundown of what I learned searching the Interwebs for information on the candidates' actual positions.
Donald Trump, Republican
Education
. Trump went to the New York Military Academy from 8th grade through high school. After graduating in 1964, he went on to Fordham University, transferring to the University of Pennsylvania's prestigious Wharton School of Business after his sophomore year, graduating with a B.S. in Economics before moving on to join his family's real-estate firm.
A view of
education policies on Trump's campaign web site
shows that he seems to focus on one particular issue: school privatization. His federal funding policies are modest, $20 billion to fund voucher programs, taken from other USDOE line items, and calling upon states to commit $110 billion of state money that would follow students from school to school.
Having seen vouchers used on a national scale during a visit to the Republic of Georgi
a with
Teachers for Global Classrooms in 2015
, I have my opinions on how vouchers actually work. But I'll focus on the issue here. Below is the most focused speech that Trump delivered this year on the topic of public education. It demonstrates his passion for privatization.
Checking the FY 2015 budget of the U.S. Department of Education
, it isn't easy to initially find where the $20 billion would come from. Total spending in the department is $69 billion, 77% of which goes to the follwing programs: Pell Grants/Student Aid (38%), Title I funds for poor students/districts (21%), and special education (18%).
That leaves just under $16 billion of spending on other programs that might be made available. Sure, parts of Title I could be portable, but special education--which few smaller, private schools can afford to provide--would probably need to be increased in a privatized scenario.
Trump's web site mentions directing Congress to hold colleges accountable for making a "good faith effort to reduce the cost of college and student debt in exchange for the federal tax breaks and tax dollars." There is one clause about making college affordable.
Overall, while Donald J. Trump hasn't made education a central point of his campaign, his proposals are focused, reflecting Republican positions that date back to Ronald Reagan.
Hillary Clinton, Democrat
Education
. Clinton attended public high school in Park Ridge, Illinois, first at Maine South High School, then at the new Maine East High School where she graduated in 1965. She went on to Wellesley College, finishing in 1969 with a BA in political science. She would get a law degree at Yale in 1973.
Hillary's web site is heavy on policy.
Listening to a podcast tonight on policies she might pursue as president
, one description that stood out to me was her wonkiness. She cares deeply about issues--she has for a long time--so much so that it's confusing looking at the array of policy proposals. It is hard to pick just one, but I will focus on her proposals for K-12 education.
The first thing I notice about
Hillary's proposals
is that they begin with teachers. Just look at the 45-second ad that she has on the page to see what I mean.
Indeed, her first proposal is to "modernize and elevate the teaching profession." Skeptics will point out that national teachers' unions were quick to support her during the bruising primary with Bernie Sanders, and this is the payback we get:
"We ask so much of our educators, but we aren't setting them up for success. That's why Hillary will launch a national campaign to elevate and modernize the teaching profession, by preparing, supporting, and paying every child's teacher as if the future of our country is in their hands—because it is."
This is nice, but teaching is such a complex job--with outcomes that often take years to germinate and rewards that go well beyond pay and benefits. To me, the two key words of this campaign promise are "preparing" and "supporting." I teach because I love learning (out loud, no less). High-quality professional development and supported networking has helped me to raise my game over the past five years. It takes three years to grow an effective teachers, three years to master instruction of a given subject or lesson, three years of the kind of preparation and support that I hope Hillary is talking about here.
It's hard to tell what Hillary's focus will be from her K-12 proposals. Trump wants to privatize public schools, that's it. But along with elevating teaching, Hillary's site also offers solid proposals on constructing/upgrading schools in poor areas, expanding access to instruction in computer science, and "dismantling the school-to-prison pipeline."
Based on the amount of data on her site
, I'd say the reform of school disciplinary policies is top priority, even if it is mentioned last. It affirms a self-evident truth that remains after years of reforming, re-reforming, and then re-re-reforming public schools to solve community-wide problems: healthy communities have healthy public schools; and struggling communities have struggling public schools. Using schools as a locus for community services and addressing community needs is an important next step for education.
My Concerns: High Standards, Teaching Profession, and One more...
Having spent the last four years welcoming rigorous standards to Tennessee, training teachers, and fighting to preserve Common Core, which was a huge leap forward for Tennessee's teachers, schools and students, I'm most interested in candidates' positions on standards.
Donald Trump has spoken out against Common Core in the debates and at the convention, but I haven't heard any proposed alternative.
Clinton, on the other hand, raised Arkansas standards
and broadened course offerings when she was first lady there in 1983, and in 2007 she submitted a bill that would have created voluntary national standards in math and science, which was never passed.
I am concerned with the status of teachers and the overwork and burnout that is endemic to the teaching profession. I have three kids--one in college, and another who will enter college in the next presidential term--who will be the focus of my endorsement blog. Honestly, I would be terribly disappointed if any of them pursued a career in teaching. I'm not proud of that fact, but my love for them leads me to guide them toward more rewarding jobs.
The Baby Boom Generation entered retirement during the retirement area, leaving a lot of teaching jobs open, particularly in the neediest places: urban school districts and poor, rural ones. This demographic fact was obscured, slightly, in the early years of the Obama Administration, when an economic shock brought large numbers of people from other professions into teaching, but as jobs have returned and salaries in non-education professions have increased, gaps have opened.
There is one more factor in my endorsement that trumps high standards and job quality issues, but I'm saving this for my endorsement blog. This leads back to the point I made at the beginning of this screed. We have two major candidates who, for the first time in over 30 years, have not made public education a top-five focus of their campaign.
That leaves a margin to read between the lines and figure out what will really take place.
If not fulfill campaign promises, then how would each candidate REALLY treat public education as president?
Looking at Trump's stated policy goals and
checking the giving of the Trump Foundation to educational institutions
, I just don't think education is a priority other than checking off the "conservative" talking points.
Is he pro charter schools? His foundations modest, $2,500 donation to Teach for America wouldn't imply it is a great priority, but there is another $2,500 to the Fund for Public Schools to help with public-private partnerships. A $20,000 donation to the Gay, Lesbian and Straight Education Network shows a concern for the lives of public school kids, and there are other donations to art schools and autism works. Still, no real focus.
To be honest, the bulk of the education-related giving of the Trump Foundation seems to be tied to sports, with New York's Police Athletic League getting the biggest donation of over $780,000, and other big donations going to charities tied to Joe Torre and Derek Jeter of the New York Yankees.
Frankly, I think that Trump would focus primarily on border security and reworking trade and manufacturing in the nation. His strength is focus and branding. Just as everything during the past eight years (or 30 years if you're Hillary Clinton) has been a "disaster," any improvements during his term could be branded as "huge" or "bigly" during a Trump Administration.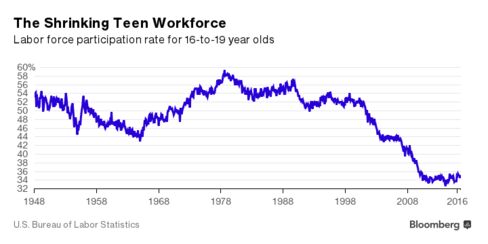 And the fact is that the kinds of jobs Trump wants to bring back into the United States would impact education. A return to manufacturing might give states reason to lower standards or increase access to vocational programs. A loss of immigrant labor might return teens to the labor force in large numbers, mowing lawns, flipping burgers, picking crops the way I did when I was 15 and 16.
Predicting a Hillary Clinton Administration is just as tough, not because there is just one issue (as Trump promotes) but because there are so many. With Hillary, however, I think we have such a broad record, it's pretty easy to figure how education might develop under her administration.
Dating back not 30 but 44 years, the
New York Times ran a story last spring
about Clinton's efforts to investigate "segregation academies" in Alabama in 1972. This, and her subsequent work with the Children's Defense Fund right out of law school show that a focus on children has been there from the start.
When I wonder about what the Democratic Nominee cares about, it always comes back to this: Hillary Clinton cares about kids. Time and again, as you follow her record, you find this focus on the whole child, not just education, but also health care, racial integration, and child care. I mentioned the Trump Foundation's giving, it is good to bring up an initiative supported by the Clinton Global Initiative called
"Too Small to Fail,"
which provides training to parents in at-risk homes to encourage reading, good health, and proper development for America's youngest kids, long before they show up in American classrooms.
I think that this whole-child idea would probably be central to the policies of a Clinton Administration. As the Obama Administration focused on school/teacher accountability and Common Core standards, a second Clinton Administration would probably be more interested in pre-K and below. This might expand public schools to provide training and child care for the 3-4 age group, or it could result in a lot of idealistic young college students pursuing early childhood education and setting up nonprofits to address needs in all communities.
Conclusion
I'm done reading tea leaves. I'd love to hear your comments on these predictions. After two administrations that pursued monumental change in public education, I'm ready for a chance to consolidate improvements in public education and work at incremental change for awhile.
Still, there should be a clear choice for those who are concerned about kids--where they go to school, what careers they will pursue, how healthy they will be. This is where, for me, the biggest priorities emerge. I'm not just a teacher, I'm a father, and that's who I'll be in the voting booth November 8.
Stay tuned for my final election blog: an endorsement...and the biggest question of all.